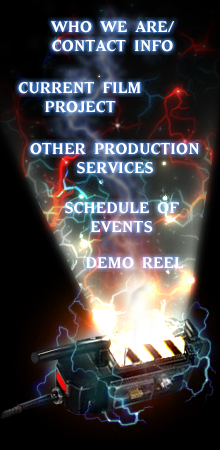 Ride Along with the Men & Women of Paranormal Investigation and Elimination!

Ghostbustin' 911
is a Ghostbusters fan web-series, filmed in the style of COPS, with camera crews following the daily work of modern professional paranormal eliminators working for Ghostbusters franchise offices, which operate in all major cities. Season 1 follows the Twin Cities Ghostbusters, at the Minneapolis/St. Paul franchise office. This local crew of blue-collar employees is based at a firehouse in St. Paul, drive two Ghostbuster fleet vehicles and encounter weird situations throughout a season of comedic half-hour episodes following their daily routines.
TRAILERS:
WATCH EPISODES OF GB911!
| | | |
| --- | --- | --- |
| Premier episode introducing characters and concept. GBs try to pick up ghost hitchhiker, & try to take on zombies but accidentally cause a zombie hysteria. | GBs release a ghost back into a customer's house, and accidentally burn down a house. | Tyler gets demonically possessed again, & GBs cause several accidental proton pack explosions. |
| GBs are in trouble with their lawyer, and an inspector from Headquarters, and run into an original Ghostbuster! | GBs try to prank the rookie, encounter a time traveler, bust a nasty gas guzzling ghost and investigate an arcade haunting in our most special effects intensive episode yet! | GBs do inappropriate business promotion, a vampire (Edward Sullen) is overly friendly, and a mishap causes more equipment on the car to explode, requiring a visit to the Ectomobile mechanics garage. |
| | | |
| --- | --- | --- |
| After 2 and a half years, GB911 is back with Episode 7! GBs deal with "right to afterlife" protesters, the Ecto-1C gets stolen, the Ecto-1D gets introduced, a familiar cop tries to ticket the car, and the guys call in Becky to help bust a "ladies man" ghost at the Mounds Theatre! | More to come! | |
| | | | |
| --- | --- | --- | --- |
| Our car-The ECTO-1C | Our Ghostbuster crew | Our newest recruit | Our Ecto-containment system |
GB911 NEWS
THE ECTO-1C IS FOR SALE!! It's sad to see it go, but the vehicular star of GB911 must be sold. Not to worry, there is a replacement, the Ecto-1D introduced in Episode 7! If interested in owning the Ecto-1C, this is your chance!! Contact us
REQUEST A GB911 SEGMENT ABOUT YOUR GHOSTBUSTER FRANCHISE!

If you are an operator of a Ghostbusters International Franchise Office and interested in producing a segment

following your employees on the job, for consideration for inclusion in Ghostbustin 911, please write to: ryan@iceparkcity.com
LINKS TO OUR FRIENDS
If you enjoy Ghostbustin 911, then you might also enjoy these other paranormal folks!
Watch Shadow Company in action! A secret government agency hunting down modern monsters on this well-done comedic web series!

Watch Kip Perry, over-enthused outdoor adventurer, searching for unknown creatures in remote places in this hilarious web series!

Paranormal Radio Show. Hosted by Dave Schrader. Listen on 100.3 KTLK weeknights 11pm-midnight, or on-demand at www.ktlkfm.com for paranormal discussion, news and witty commentary. www.darknessradio.com

When your brain is NOT on the menu, choose:

ZOMBIE AMMO!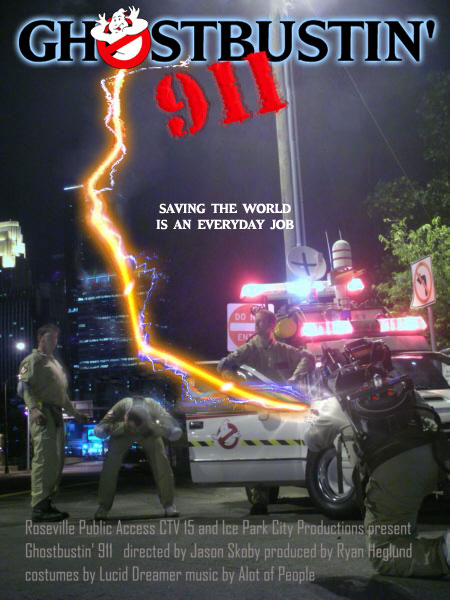 Connect with us on Facebook!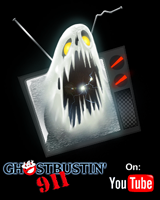 Our Youtube page featuring trailers, video blogs, and behind the scenes videos.